Windows 2003 Hosting Solutions
THE CHALLENGE: What to do with an End-Of-Support Windows Server 2003?
On July 14, 2015 Windows 2003 officially entered End-Of-Support and hosting companies are now moving to eliminate Windows 2003 servers from their networks. You need a hosting company that accepts Windows 2003 servers!
THE SOLUTION: Migrate your Windows 2003 servers to our VMware Virtualization Platform
VMware's Virtualization Platform allows you to operate legacy OSes like Windows 2003, securely, while eliminating all out-of-date physical hardware. Modernize your hardware while keeping your existing software intact.
HOW IT'S DONE: Free P2V migrations (physical to virtual)
With hundreds of successful Windows 2003 P2V migrations, we're the team you want to carefully migrate your data with ZERO problems. The virtual machine will be an exact copy of your physical machine.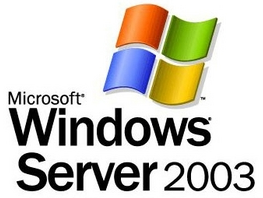 $27.99
VM ONE
Windows 2003 VM ONE
1 VM
1 GB RAM
1 vCPU
40GB SAN Storage
1 IPv4 IP Address
Offsite Replication (4hr RPO)
1000 GB Bandwith
$79.99
VM #2
Windows 2003 VM #2
1 VM
4 GB RAM
2 vCPU
200GB SAN Storage
2 IPv4 IP Addresses
Offsite Replication (4hr RPO)
2000 GB Bandwith
$129.99
VM #3
Windows 2003 VM #3
1 VM
8 GB RAM
2 vCPU
400GB SAN Storage
4 IPv4 IP Address
Offsite Replication (4hr RPO)
5000 GB Bandwith
WHY US
This company was founded by and is still operated by hosting industry veterans. With the many years of experience under our belts. We're definitely the team you want managing your infrastructure.
FREE Offsite VM Replication
Free Offsite VM replication comes standard with all VMs. Max recovery time (RTO) to be back online in the event of an emergency / disaster is less than 24 hours with less than 4 hour Recovery Point (RPO)
Full Console Access
We offer full KVM console access for all our hosting clients.
No Contracts – No Hostages
Nobody likes long-term contracts, so we offer month-to-month for all our clients.
Download Your VMs – Anytime
Any data you upload is yours and you can request to have your VM(s) download at any time. The process takes time so there is a small fee of $30 for each VM.